Other Recreational Activities at Krog's Kamp
You can fish from the banks of the river in front of "kamp" for red salmon, trout, and silver salmon, sit around the campfire swapping stories, relax in the hot tub or sauna or spend quiet time alone.
Kenai Alaska Birding
Birding opportunities abound on the Kenai Peninsula. The Kenai National Moose Refuge, headquartered in Soldotna, boasts of some 75 different species of birds including tundra swans, bald eagles, a variety of owls, golden eagles, and many different songbirds. Just down the road at Homer, there is a myriad of shorebirds including the ever popular puffins. Every May, there is a Shore Bird Festival at Homer where you can see and photograph literally thousands of migrating shorebirds.
In the Kenai area every April, the Snow Geese return to the Kenai Flats. Following the Snow Geese, we will have Canada Geese on the flats along with other birds including Sandhill Cranes. Every fall, we have Stellar Jays who visit our Alaska fishing lodge and enjoy taking peanuts off the rails of our decks. We have numerous other birds that come to our feeders during the summer months. The trees on the island are favorite perching place for bald eagles. In fact, there is now a nest in the trees on the island where the eagles hatched 2 or 3 eaglets last year. Guests enjoyed watching the parents come and go as they brought food to the baby eagles. It is quite common to see 2 or 3 bald eagles in the trees at one time and we have also had Osprey, and we occasionally have a Great Horned Owl come to visit. There is also a birding hotline in Homer where you can check on recent sightings of rare birds.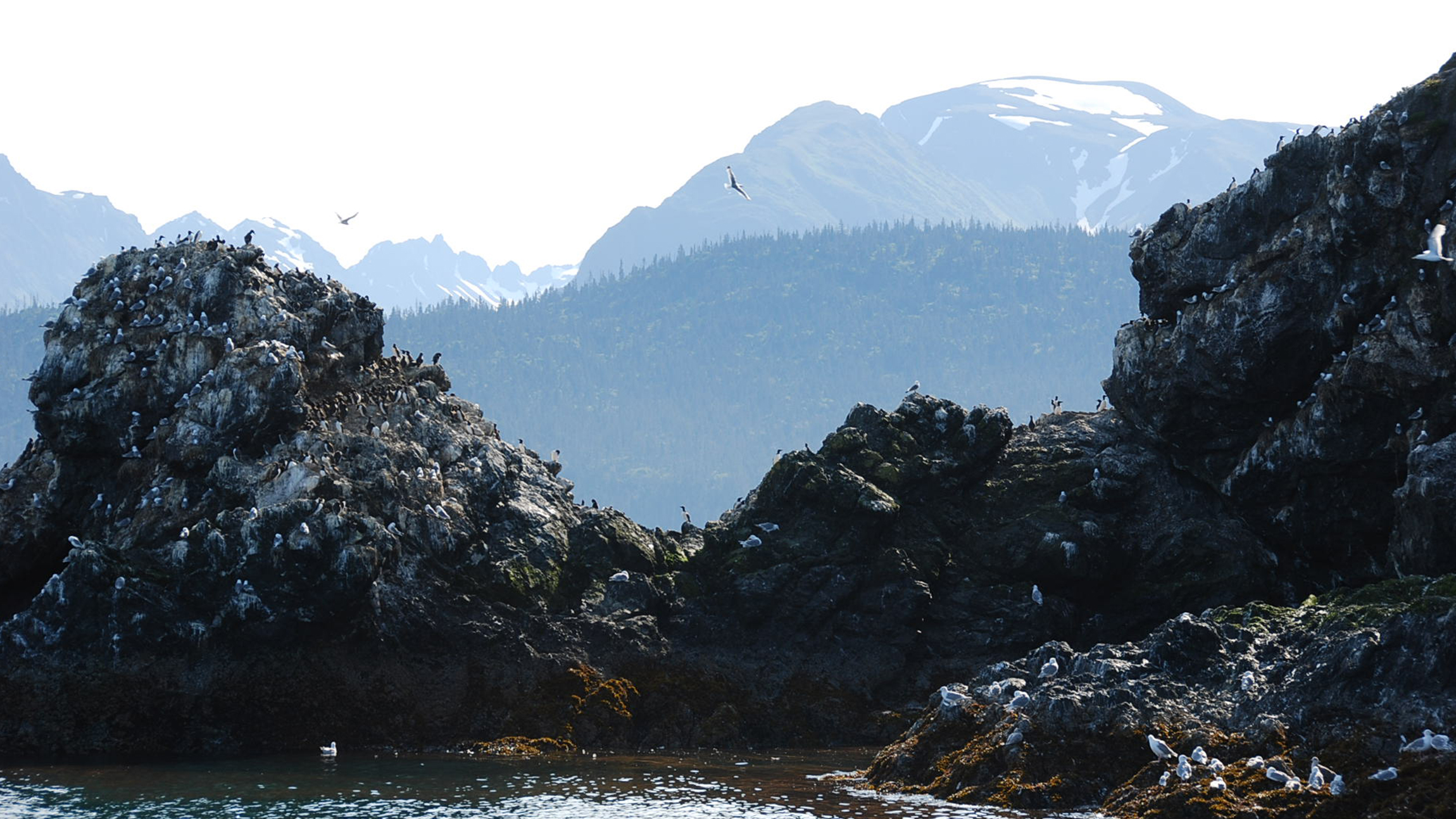 Alaska Sightseeing
Alaska fishing vacations are not all we offer here at Krog's Kamp. Sightseeing opportunities abound here on the Kenai Peninsula. Each bend in the road unfolds a new scenic panorama and on a clear day, 4 different volcanoes can be photographed in one shot. Alaska's wildflowers are everywhere in the summertime. Fireweed, lupine, wild geraniums, forget-me-nots, and buttercups are just a few of the wild flowers that make up the palette. For those who want a structured tour, we can provide for aerial, marine, and ground tours of all areas of the Kenai Peninsula. These trips offer excellent photo opportunities.
Aerial tours will provide you with an opportunity to fly over The Harding Icefield and its many glaciers, over Mt. Redoubt volcano, and over wildlife areas. Marine tours will take you around Resurrection Bay where you will see whales, sea otters, sea lions, mountain goats, and a plethora of sea birds as well as the beautiful scenery of the Kenai Fjords National Park. For the history buff, there are gun emplacements that were built into the side of the rock walls of the Bay during World War II . We also offer dog sledding tours of Resurrection Canyon and self guided walk-in visits to Exit Glacier.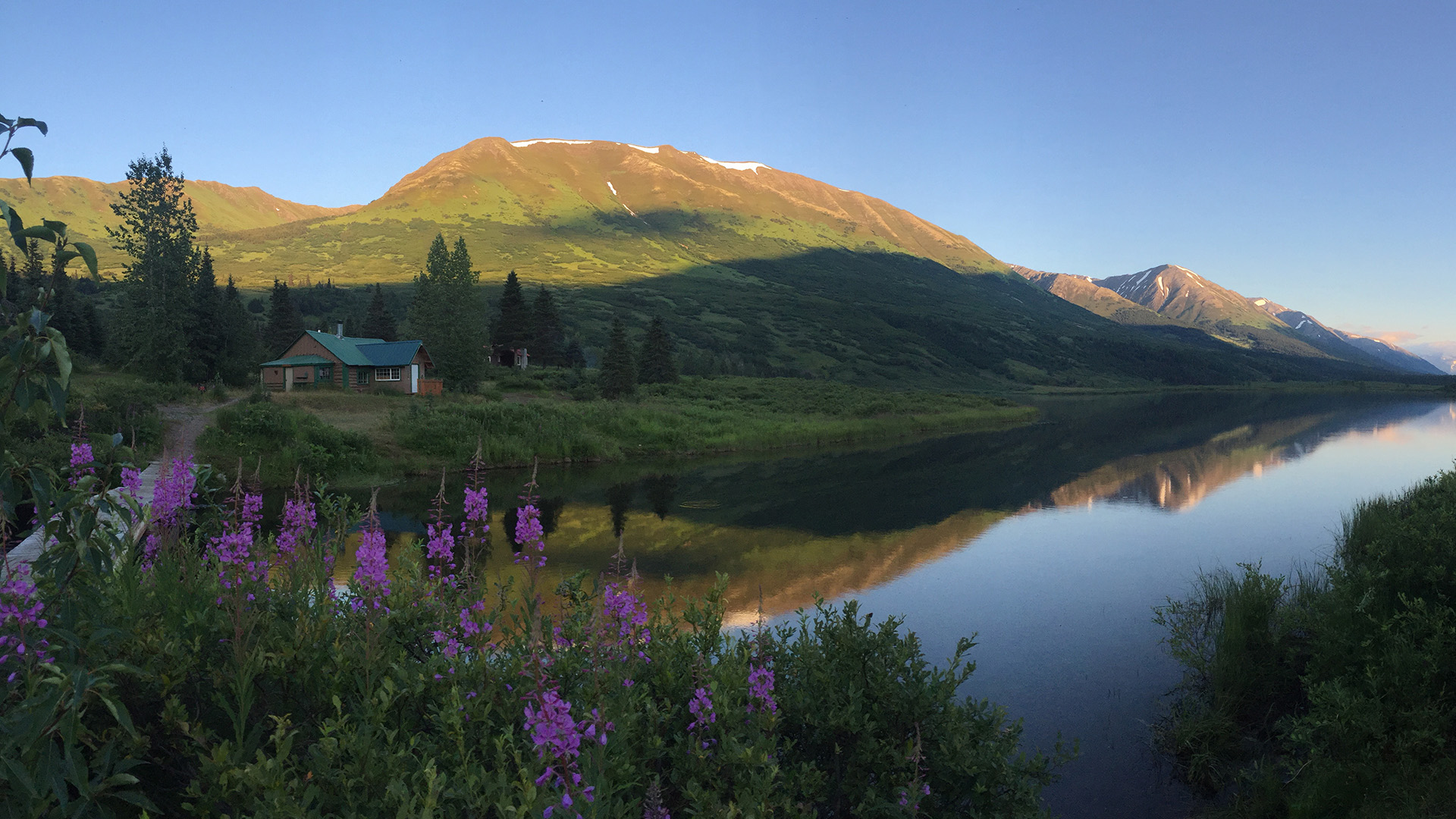 Alaska Wildlife Viewing
Moose and bald eagles are frequently seen at our Alaska fishing lodge as well as when driving along the roadways. Caribou can usually be seen just on the outskirts of the City of Kenai about 10 miles from "kamp" although we have seen a group of 10 slowly wandering down our road. We have also seen caribou on the island in front of "kamp". During spring and fall migration, snow geese, swans, and sandhill cranes are also frequently seen in the air and on our many lakes and wetlands.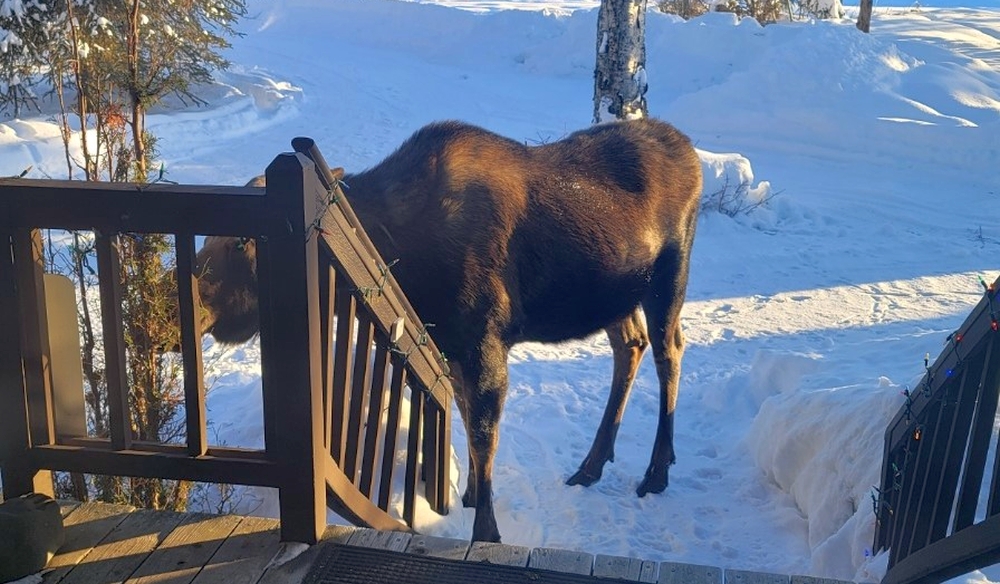 Horseback Riding
A variety of horse treks are available in Cooper Landing and Homer. These treks vary from carriage rides to trail rides and can accommodate all age groups.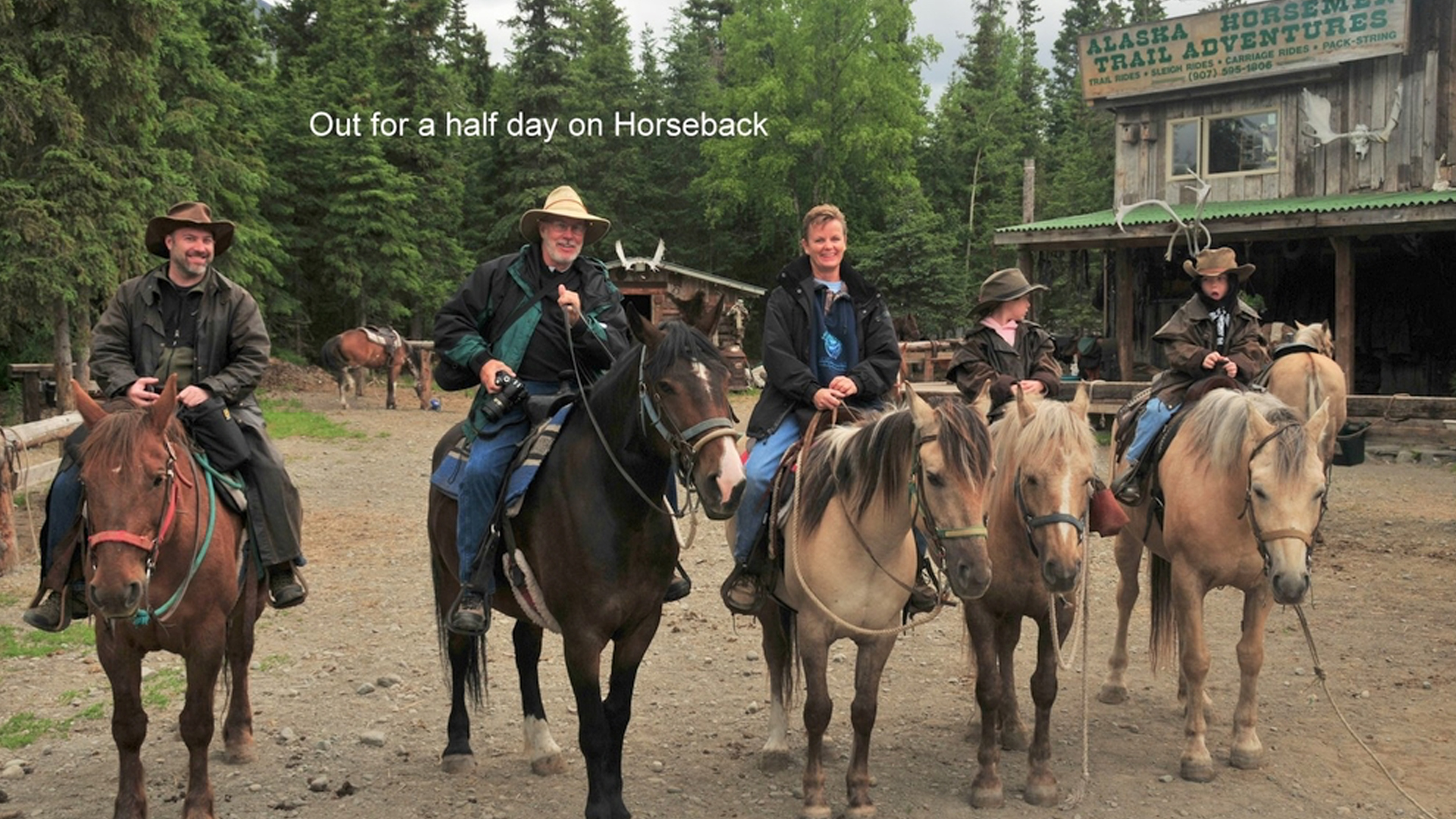 Hiking
There are many hiking trails in the area both in the Chugach National Forest as well as in the Kenai National Wildlife Refuge. Hikers are briefed on using caution when encountering wildlife whether it be moose or bear. It is important to know bear etiquette when out in the woods.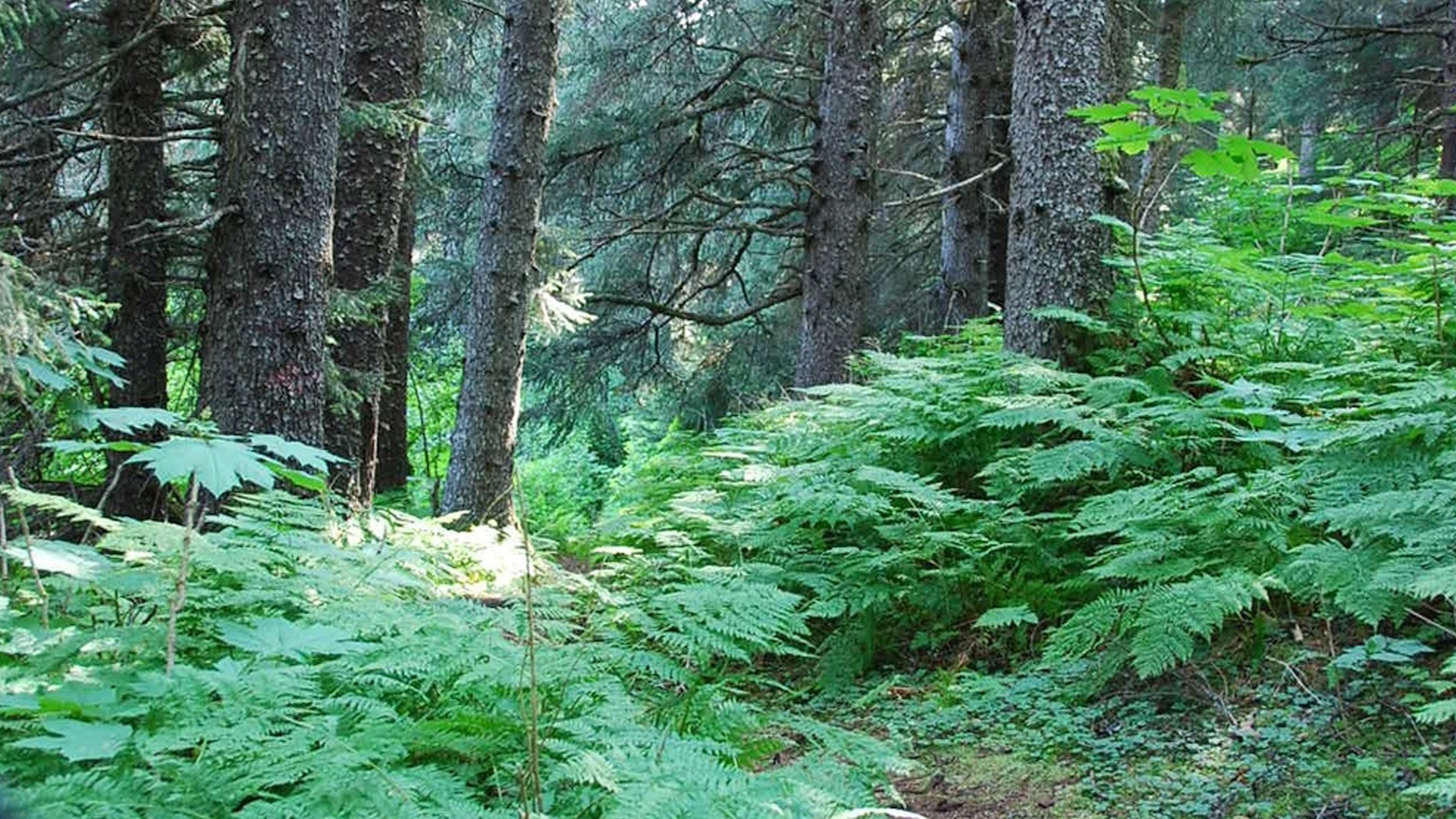 Other Activities
An Alaska vacation need not just be about fishing! From relaxing in the hot tub at our Alaska fishing lodge to something as exciting as Heli-sledding, there are many activities available to round out your vacation. Just tell us the things you would like to do and if we don't already offer them, we'll find them for you. We specialize in genuine old time Alaskan hospitality and personal attention.
Whitewater rafting
Scenic floats
Kenai Fjords National Park Tour
Glacier exploration
Wildlife viewing
Sea Kayaking
Volcano viewing
Bear Viewing
Riding a Zip line
Horseback Riding
Gold Panning
Fly Out Adventures
Glacier Dog Sled Tours